2018-2019 23-5A DISTRICT CHAMPIONS!!!
​
​History does repeat itself... It's called TRADITION!
​2019-2020 Season Starts in August



Be sure to check out our team store for all of your Pirate Swim gear!



Check back throughout the year for news and important information:
​
Congratulations to the 2019 23-5A District Champion Vidor Pirates!!!!

Girls 200 Freestyle Champion: Emma Hutson
Boys 200 Freestyle Champion: Blaise Droptini
Girls 200 Medley Relay Champions: Emily Simmons, Audrey Tilley, Shelby Short, Mia Fawcett
Girls 200 Free Relay Champions: Shelby Short, Audrey Tilley, Emma Hutson, Mia Fawcett
Boys 200 Free Relay Champions: Ammon Hutson, Westley Skipper, Blaise Droptini, Blake Lawrence

​Congratulations to our Boys Team for breaking school records in the 200 Medley, 200 Free, and 400 Free Relays!! (Blake Lawrence, Ammon Hutson, Blaise Droptini, Westley Skipper, George Burns, Dre Williams, Tanner Evans)​​​​​​
Congratulations to this year's Varsity Pirate Swimmers! Good Luck this season!
Boys:
Girls:
George Burns Isabella Castilaw
Blaise Droptini Mia Fawcett
Ammon Hutson Emma Hutson
Blake Lawrence Shelby Short
Westley Skipper Emily Simmons
Drew Williams Audrey Tilley
The VHS Swim Team would like to thank SR Tilley Builders for their support!!​
2018-19 Community Sponsors
Powered by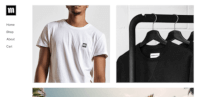 Create your own unique website with customizable templates.